December 6, 2017
If Kern County CA responded to our records request accurately, then the only record of Zack Scrivner actively seeking information about PACE was from Tammy Engel. ...
December 1, 2017
The Charles Koch Institute posted to Facebook about how Thanksgiving is a subsidized holiday. Yet Koch Industries and its subsidiaries have accepted 230 awards worth $422 million from states and localities – the majority since 2010 – plus 78 more with undisclosed amounts....
October 20, 2017
The U.S. is fixated on Trump. But the Koch Brothers are getting stronger. Through Mike Pence they're preparing to take over of the federal government....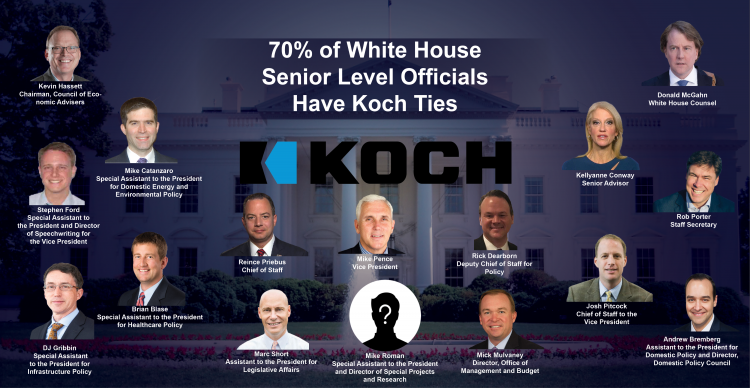 February 7, 2017
An obscure Coast Guard committee, co-chaired by the powerful shipping lobby, has the power to force drastic cuts to lease areas that offshore-wind developers have already purchased....
December 19, 2016
As state support for universities drops, there is a growing trend of corporate support in the form of specially designated departments, professorships, etc., often with alarming consequences....
June 13, 2016
Today, we publish 120,746 emails and attachments exchanged between Pacific Gas & Electric (PG&E) and the California Public Utilities Commission (CPUC)....