October 20, 2017
The U.S. is fixated on Trump. But the Koch Brothers are getting stronger. Through Mike Pence they're preparing to take over of the federal government....
October 13, 2017
Despite Mounting Evidence of Collusion with Bakersfield Realtor Lobbyists, City and County Attorneys Withhold Documents and Electronic Communications....
September 20, 2017
A new investigative report by Bloomberg News shines a light on the myriad other stances that the National Black Chamber of Commerce has taken on behalf of its deep-pocketed, entrenched donors....
September 8, 2017
During a segment on climate change politics on Sept. 1, 2017, columnist David Brooks takes to the airwaves to spread an incomplete story again about the polarized state of climate change politics. ...
August 10, 2017
Suits Triggered by Claim of Influential Realtor Lobbyist That She Had Secured Support to Kill PACE Program in Exchange for "Political Cover"...
July 24, 2017
Grant withdrawal from Florida International University raises questions, shifts pressure to Penn State and University of North Carolina....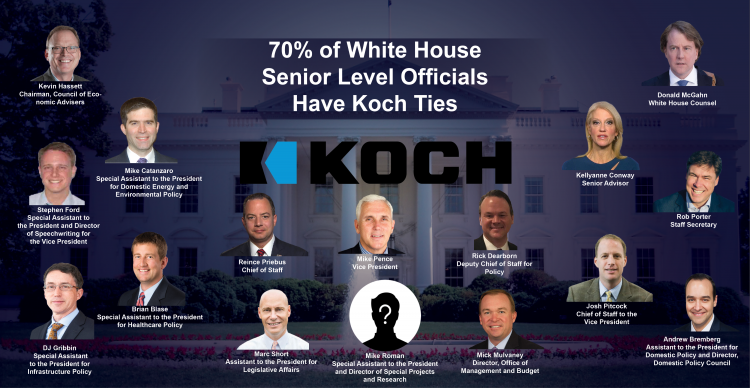 February 7, 2017
An obscure Coast Guard committee, co-chaired by the powerful shipping lobby, has the power to force drastic cuts to lease areas that offshore-wind developers have already purchased....
December 19, 2016
As state support for universities drops, there is a growing trend of corporate support in the form of specially designated departments, professorships, etc., often with alarming consequences....
June 13, 2016
Today, we publish 120,746 emails and attachments exchanged between Pacific Gas & Electric (PG&E) and the California Public Utilities Commission (CPUC)....